Enjoy Everything a Wood Fireplace has to Offer
It's hard to compete with the ambiance and coziness of a real wood-burning fireplace. And if you like the natural, renewable, rustic qualities that a wood fireplace provides, you're going to love the selection we offer.
Could a Wood Fireplace be the Perfect Addition to Your Home?
If you're big on authenticity, along with the aroma and crackle of a wood fire, then a wood fireplace might be just the thing you need to make your house feel like home.
The owner of a wood fireplace is one who values…
Low-Cost Heating: If you have a wood lot or a source for wood, you can heat a room for virtually nothing.
Heat and Light During Power Outages: Wood fireplaces require no power, so there's never a worry in an outage.
Higher Home Values: If you want to add thousands to the sale price of your home, a wood fireplace can help accomplish that.
That Smell: Every type of wood has a unique aroma, and you can fill your home with the one you like best.
That Sound: is there anything more romantic or comforting than the crackling of a wood-burning fireplace?
Renewable Energy: With responsible replanting practices, wood is a highly renewable resource.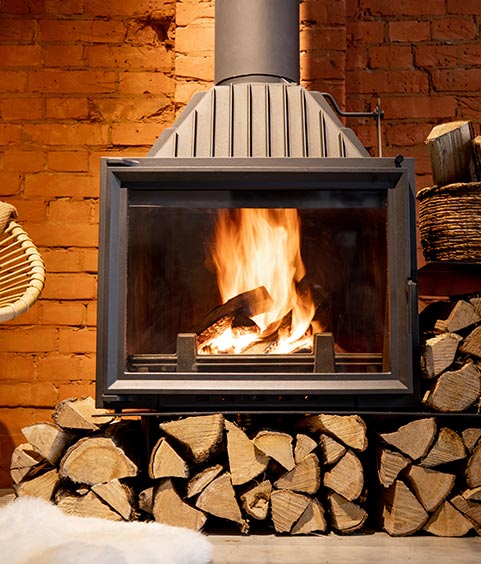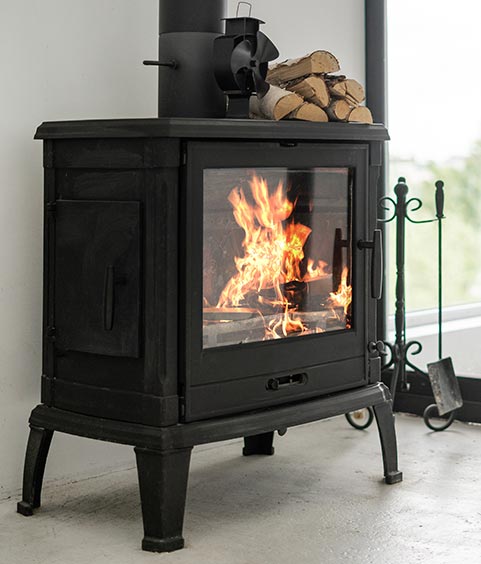 No Service Worries with a Wood Fireplace from Stermer Brothers
We're not the only wood fireplace dealer in Lancaster, PA. However, you'll be hard-pressed to find one that offers the level of fireplace service that we do. Chimney sweeping, repairs, and maintenance are all routine for us, and we want nothing more than to help you keep your wood fireplace operating at peak efficiency.
You didn't buy your wood fireplace from Stermer Brothers? That's no problem! We service what the other guy sells, too.