Fireplace Log Sets, for a Stunning Fire without the Mess
If you'd like to have a beautiful fire in your home without having to build that fire, then fireplace log sets are a must. With so many options, you're sure to find something that fits your taste and your lifestyle.
Why a Fireplace Log Set?
When you're considering all of your options for installing a fireplace in your home, you'll want to take a look at gas and electric log sets, which come with the following benefits…
No Storage Space Required: There's no cutting, hauling, or stacking of wood…and no storing of pellets or coal.
Cleanliness: If you prefer to keep wood and soot out of your home, then a log set might be right for you.
Smart Controls: The operational features of today's log sets are nothing short of amazing, with automatic thermostats, remote controls, and more.
Low Maintenance: There's no chimney sweeping or flue service required with gas and electric fireplace log sets.
The Log Sets Available To You
Modern log sets come with all types of options, including…
Realistic flames and flame movement
The choice of natural gas, LP gas, or electric
Traditional and contemporary styles
Decorative firebox liners
Smart controls
Variable flame heights
Compact log sets for smaller inserts
Vented and vent-free options
Expanded ember beds for a brighter glow
Various log arrangements
Infrared heat technology for added warmth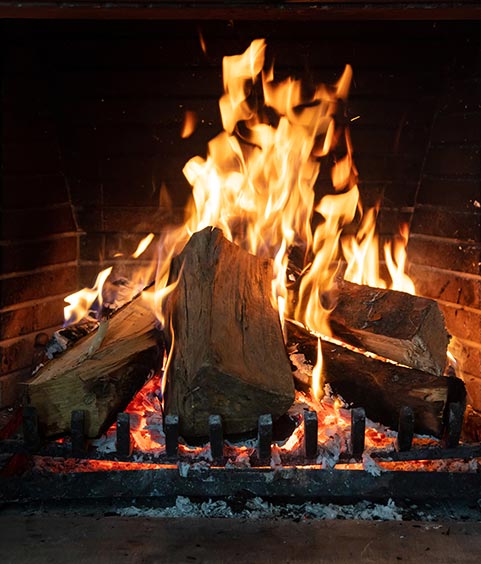 Getting Service for Your Fireplace Log Set is Simple
At Stermer Brothers, we don't just sell and install log sets, we also offer complete repair and maintenance services. So you'll never have to wonder whom to call if you have a problem with your gas or electric fireplace log set.
What if we didn't install your logs? No problem! We service all makes and models.