Experience All the Benefits of a Gas Fireplace
When you want all the beauty and ambiance of a fireplace in your home—but you don't want the mess and trouble associated with carrying and burning wood—look to the many benefits offered by gas fireplaces.
Beauty, Efficiency, and Cost-Consciousness are Just the Beginning
Cleanliness: No more making a mess with wood, chimney sweeping, or soot in your house.
Warmth: Heat the rooms where you spend the most time while reducing overall heating costs.
Low Maintenance: There are no chimney sweeping or flue repairs required with gas fireplaces.
Energy Efficiency: New gas fireplaces have ignition systems that minimize energy requirements.
Ease of Lighting: With the flip of a switch or the press of a button, your fireplace will be lit.
Power Outage Backup: A battery backup provides ignition power during a power outage.
Value Add: When you sell your home, a gas fireplace will increase desirability and market value.
Multiple-Room Visibility: Gas fireplaces can be installed for visibility in more than one room.
No-Heat Options: Some gas fireplaces offer the look of glowing embers without the flame.
No Storage Requirements: There's no storing of pellets or firewood with a gas fireplace.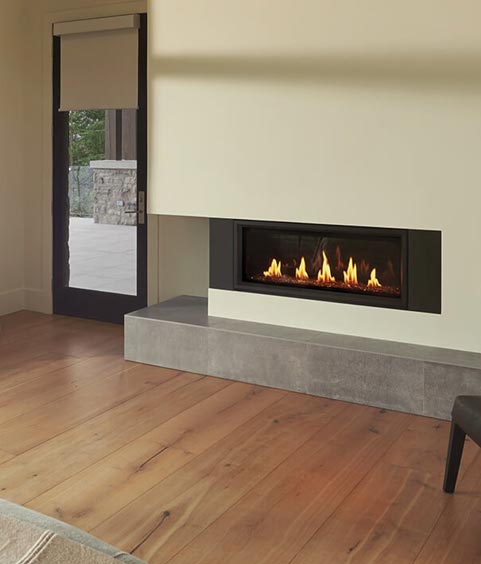 A Wide Selection of Gas Fireplaces in Lancaster, PA
Here are just a few of the gas fireplaces we install:
All Gas Fireplaces
Napolean Fireplaces
Empire Comfort
Enviro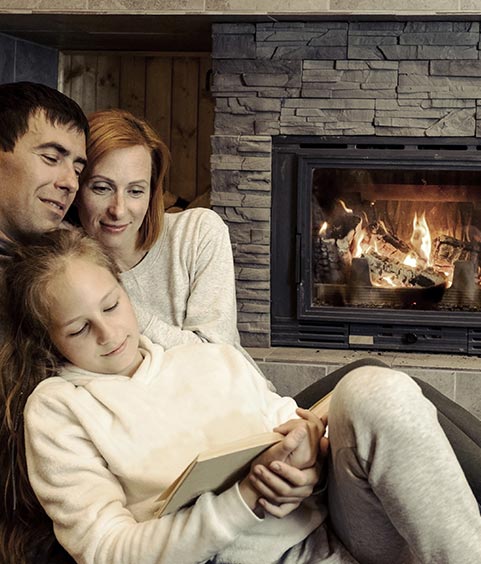 With a Gas Fireplace from Stermer Brothers, You'll Have No Service Worries
You have options when purchasing a new gas fireplace. But will that purchase come with expert installation and professional fireplace service, repairs, and maintenance local to Lancaster, PA?
A new gas fireplace should come with the assurance that you will always have access to skilled, knowledgeable service.
And even if you didn't buy your gas fireplace from Stermer Brothers, we are happy to maintain and repair it!